Music from the Great Room
Polestar is a magnet for sacred musicians from around the globe (a bunch of them live right here)! It does help having 20 gorgeous acres in the rural Puna district of the Big Island.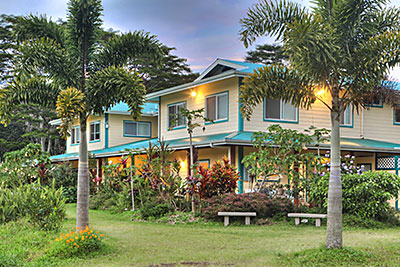 As you walk into Polestar's community center there is a very big wonderful room that serves as our community center, dining hall, living room, playroom and concert hall. It happens to have fabulous acoustics for music.
Leraine and Shen – March 25, 1015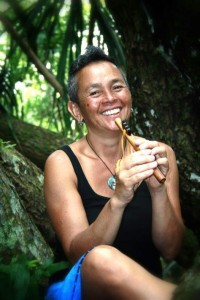 Kai from Polestar attended a solstice retreat near Salt Lake City, Utah and was graced to attend a retreat where Leraine  and Shen were core musicians and workshop leaders. On their recent tour of the Big Island, they joined us for Wednesday kirtan, dinner and then an impromptu after dinner musical event. We luckily caught the songs, recording on an iPhone!
To learn more about Leraine Horstmanshoff, go here:
Lerainemusic.com
leraine_polestar_lakota_gratitude
John and Joshua Float – May 3, 2015
Hailing from Kona, Hawaii, John and his son Joshua wowed Polestar's Sacred Music Festival with their beautiful island flavored inspired music at the Akebono Theater in Pahoa.
Abram and Timothy – May 1, 2014
Polestar's own Abram Gornik and Timothy Knox (from the Laurelwood Community, near Portland Oregon) recorded this moving "Will The Circle Be Unbroken" in the Great Room, and later performed the same at the Palace Theatre in Hilo as part of Polestar's Sacred Music Festival 2014.